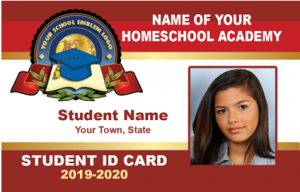 ID Cards for Homeschool is proud to participate in Global Student Network's Virtual Gift Basket!
With your Full-Year Curriculum enrollment between June 1st and July 15th at Global Student Network, you can receive one (1) ID Card.
Here's how to redeem your card:
Click Here to Shop
Select Your Card, enter your name, the name of your school, and upload a photo
At checkout, enter the coupon code GSN2019 and complete the "free" checkout.